Can It Not Be Both?
Are You Kidding Me?
TOTALLY SUBTLE WEDDING ANNOUNCEMENT
Let me get this straight, I say I'm getting married, something that comes out of left field and not in keeping with previous behavior, and people react to it openly, but I say that I've got a book coming out, which I've done before and will probably do again, on the SAME DATE and no one cares? It makes me wonder what else I can say that is totally ridiculous but will get a reaction from you people.
I've been cheating on Robin with this giant fish. Her name is
Wanda
. Please don't tell my future wife.
This is my son Spike. He is the secret love child I had with Gloria Vanderbilt. It would be totally scandalous if my future wife or my current fish mistress was told of this secret love child.
I am a Martian, a person from the planet Mars. I come in peace, and also in your women and fish. Please don't tell my secret black love child, my future wife, or my current fish mistress about my true place of birth.
I could go on for hours like this, but I have TV to watch. So, let me just make this final statement.
I am the Joker. Now, who wants to see a magic trick?
Occam's Razor
Link to The Rail story
The story linked above is about people living around a Salt Lake City concert venue complaining about the noise that they believe is coming form the venue. This story quotes Salt Lake resident Carol McCracken as saying, "What we hear is the thumping base, sometimes it's loud enough where you can hear cymbals, crowd noise, the vocals." However, police have reported that ambient noise is not an issue at this venue and owners of The Rail have even said that they have gone to great lengths to reduce the noise that can escape from their venue. Yet the residents can still hear the noise. What can explain this? I believe I might have an explanation.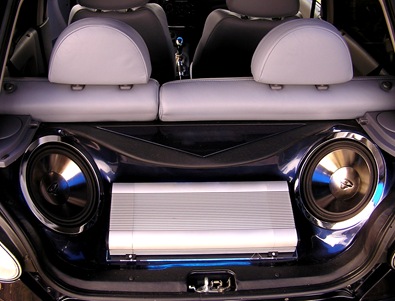 Cars with subwoofers installed into them are common in the Salt Lake area. My boyfriend-in-law has one, my cousin has one, several of my friends have them. These audio setups can result in noise coming from the cars that violate residential noise ordinances. I remember a friend of mine being pulled over once for just such a violation. These car audio setups can emit thumping base, loud vocals, and crown noise if one is listening to a song with crowd noise in the song. This may explain the noise the residents around The Rail are hearing. If a person, or a group of people, drove through the neighborhoods in question with their in-car subwoofers on and turned up, the residents may have heard the noises they are describing and mistook it for noise from the venue.
So, what can be done about this problem? What can the residents around The Rail do about the noise that is disturbing them? Is there anything the SLCPD can do? The owners of The Rail? Individual residents? Hey look, a kittie!
Rihanna For Birth Control
Introducing a new option for birth control. Plan C, or Ella, for when your man doesn't wear his umbrella-ella-ella-ella.