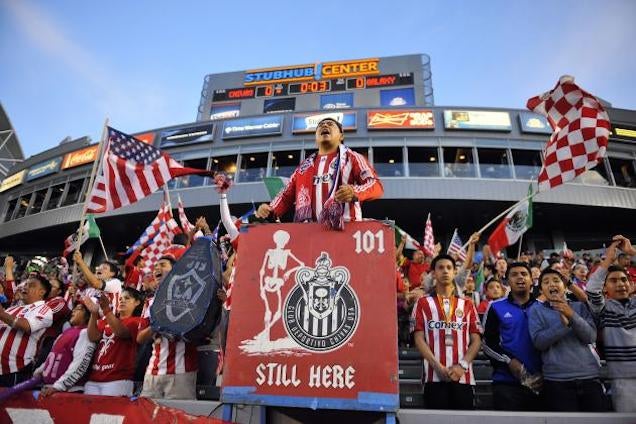 I remember seeing reports about Chivas USA. When I did so I wondered where Chivas USA was located. This is a bad thing because you can usually tell straight away where a team is located by looking at it's name.
Real Salt Lake
is located in Salt Lake City, Utah. The
Seattle Sounders
are located in Seattle.
FC Dallas
is located in Dallas. The
Los Angeles Angels Of Anaheim
are, of course, located in New Orleans. I never got an answer to where Chivas USA is located, and it appears that I never will. Also, we have soccer in America?