Steam Greenlight- Face Of Mankind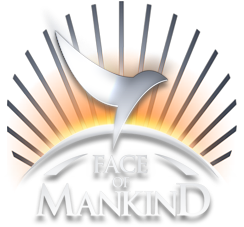 This is Face Of Mankind, an MMO currently on Steam's Greenlight program. There are some talented people who put this game together. I know one of them, CJ Allford. I want to help CJ, and the people he's working with, get this game on Steam. So, please, just help by giving it a rating. Thank you.
Red Review: The New Normal: Pilot
Recently KSL television, a NBC affiliate, released a statement saying that they were not going to air the upcoming new television series
The New Normal
. Jeff Simpson, the CEO of Bonneville International, said that the show's "dialogue might be excessively rude and crude. The scenes may be too explicit or the characterizations might seem offensive... For our brand, this program feels inappropriate on several dimensions, especially during family viewing time." This statement caused me to want to seek out The New Normal. There are two reasons for this.
The first is the use of the word "might" in the statement released by Jeff Simpson. This suggests to me that the people in charge at KSL did not watch an episode of The New Normal. This suggests to me that the people in charge at KSL based their decision on just the basic synopsis of the show, which is:
"Bryan and David are a happy Los Angeles couple, with successful respective careers. The only thing missing in their relationship is a baby. They meet Goldie, a single Midwestern mother and waitress, who has moved to L.A. with her eight-year-old daughter Shania. Jane, Goldie's grandmother, follows her family to the city against her grandaughter's wishes. Goldie decides to become Bryan and David's surrogate, which includes her family."
KSL is the NBC affiliate that serves the Salt Lake City Area, which is where I live. KSL is owned by Bonneville International. Bonneville International is a subsidiary of The Church Of Jesus Christ Of Latter Day Saints. To me, in my life and my social interactional experiences, the LDS Church represents The Man, and I refuse to submit to The Man.
These two reasons drove me to want to watch The New Normal, every episode, as soon as I could, even if it sucked. This is the same approach I took to another TV series KSL chose not to air, The Playboy Club. It was my hope that this experience with raging out against the man would not be so torturous.
Soon after KSL made their decision, I heard that the pilot episode of The New Normal was available on Hulu. So, I watched The New Normal on Hulu. Unlike many other shows I watch on Hulu, I chose to watch The New Normal while sober.
The pilot episodes of most shows are supposed to set up the characters in a TV series, the situation that they are in, and any possible conflicts that may immediately arise. The pilot episode of The New Normal does that in a way that is inviting and somewhat entertaining. Not much depth is given to the two male leads, played by Andrew Rannells and Justin Bartha, but I have faith that such depth will be added in the future. A lot of time is given to the lead female of the series, played by Georgia King, and her daughter, played by Bebe Wood. This establishes a mother/daughter bond between the two, a dynamic that I comes across as warm and genuinely sweet. There is one quibble I have with the pilot episode.
Ellen Barkin plays Jane Forrest, the grandmother of Goldie, the female lead. Jane Forrest's role in the series seems to be the antagonist. In the pilot episode, Jane gets into an argument with nearly every major character, save eight year old Shania. The character of Jane Forrest comes across as a shrill obnoxious bigot. Jane Forrest is also seen with short blonde hair, a pantsuit, and a face that screams plastic surgery.
This is Jan Brewer, current governor of Arizona. In liberal circles, she comes across as a shrill obnoxious bigot. Look at what she how she appears in the picture provided above.

Now look at these two side by side. Jane Forrest is essentially Jan Brewer. If I am going to continue to see the character of Jane Forrest as intriguing, she needs to have some redeeming qualities. If Jane Forrest is a photocopy of Jan Brewer, that may not be possible.
Overall, The New Normal appears to be an intriguing show for the new fall. I'm looking forward to more episodes of this show when it premiers, not on KSL, on September 11th.
The New Normal: Pilot: Recommended
By the way, it seems odd to me that a show is premiering on September 11th. Given the great national tragedy that happened on that day, I expected that day to be filled with remembrances, tributes, and faux patriotic messages from the conservative right. Maybe that's just me. Maybe that they cynic in me. Maybe I don't exactly have an ending for this thought. Hey look, a kitty.