There are instances where you see something on the news and you leap up and say, "I'VE BEEN THERE!" It can happen often to people who watch the local news and are active people in their community. This can be both a good thing and a bad thing, but when things like this happen it is always significant to the person watching the story. Instances like this are rare for me. This is not because I don't watch the local news, because I do, every night. I just don't go out and do things that often. You can blame Project Buy A House, or me being a hermit, but rarely do I see a news story and go, "I've been there."
Utah strip-club shooting suspect nabbed — along with meth, heroin
Yep, I've been there. I've been to that strip club where the shooting happened, and the suspect in that shooting was later caught with hardcore drugs in his possession. I don't go to that strip club often, but I have been there. This is an example of an instance where "I've been there" is bad, but it could be worse.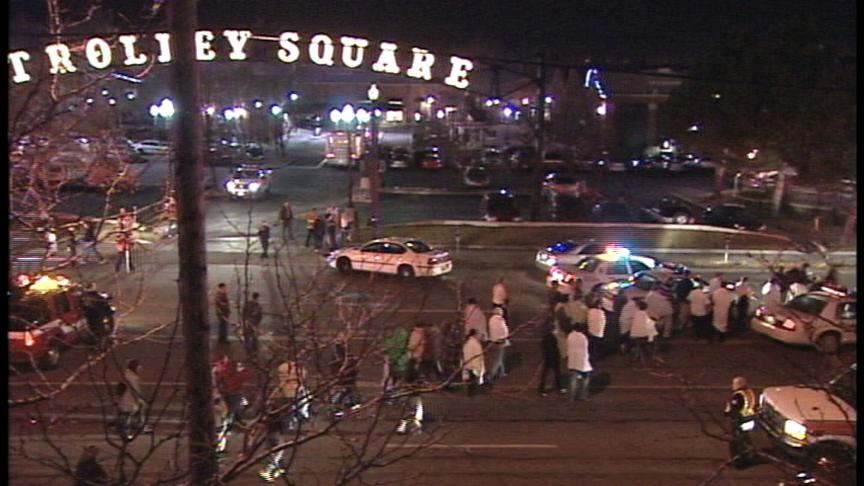 Gunman Kills Five People at Trolley Square
"According to local TV station
KTVX
, several witnesses reported that most of the shooting took place on the ground floor near the
Pottery Barn
store, though the majority of the dead were found in Cabin Fever, a card store."
Yep, I've been there. Before the Trolley Square shooting, I went to the card store that was the focus of the incident. In fact, unlike the example involving the strip club, I still go to that card store.
Cabin Fever
is a great place to get funny little cards for any holiday, as well as gifts for any number of occasions, ranging from birthdays, Christmas, baby showers, to house warming parties. Recently, I bought a card for Mother's Day at Cabin Fever. Some people might think that it's corny for men to buy cards for their mothers for Mother's Day, but the cards at Cabin Fever make for a great present that exhibits your unique personality.
Where am I going with this? Hey look, a kittie!